Developing Emotional Excellence at the Workplace
Learning to create happiness at work through EQ
Organizations striving to improve the workplace environment need to consider Emotional Intelligence (EQ) as valued workplace skills. EQ emerges not merely from intellectual rationalization, but from the workings of the human heart, enhancing interpersonal functioning, leadership abilities, and stress management.
Participants will explore EQ and its purpose, deploying tools to develop an individual action plan for its application using the Leonard Personality Inventory (LPI) Holistic model for EQ. They will learn to identify different traits and understand the sources of conflicts.
Come and explore ways to build highly innovative teams and improve collaboration.
This programme is for anyone seriously wanting to create a happier workplace.
Request for Programme Details
Programme Learning Outcomes
Understand Emotional Intelligence and its purpose
Discover individual preferred behaviours
Know the strength and perceived weaknesses of different personality traits
Understand sources of conflict in teams
Apply LPI Holistic model for Emotional Excellence
Design action plans for an Emotional Excellence workplace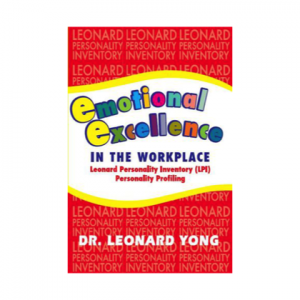 Personality profiling using
Leonard Personality Inventory (LPI)
Wellness of the mind
and the whole person
Developing Emotional
Excellent Organisations