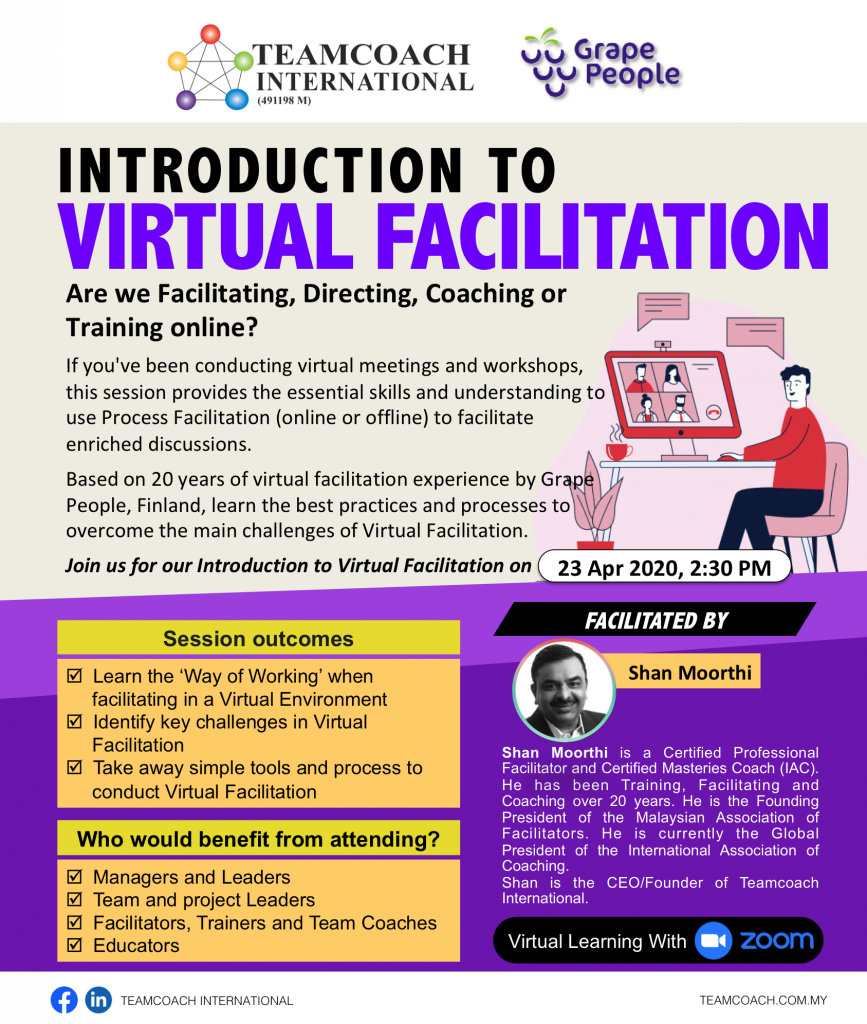 Thank You
See you on the next session soon.
To know more about our Programs and Free Webinar session.
Connect with us
Introduction To Virtual Facilitation
Are we Facilitating, Directing, Coaching or Training online?
In this session we will share what Process Facilitation really means whether its online or off line and how it is different from Directing, Coaching and Training.
We will share the 'Way of Working' when facilitating in a Virtual or Remote setting. This process is based on 20 years of virtual facilitation experience by Grape People of Finland. You will take away some best practices and processes to overcome the main challenges of Virtual Facilitation.
Join us for our Introduction to Virtual Facilitation session on the 23rd April 2020 @ 1430 PM
2:30 PM - 4:00 PM (KL Time)
Who would benefit from attending?
Managers and Leaders
Team and project Leaders
Facilitators, Trainers and Team Coaches
Educators
Learn the 'Way of Working' in a Virtual Environment
Identify key challenges in Virtual Facilitation
Take away simple tools and process to conduct Virtual Facilitation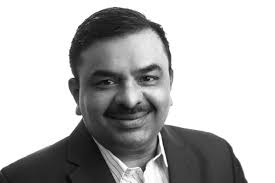 Shan Moorthi
Shan Moorthi is a Certified Professional Facilitator and Certified Masteries Coach (IAC). He has been Training, Facilitating and Coaching over 20 years. He is the Founding President of the Malaysian Association of Facilitators. He is currently the Global President of the International Association of Coaching