Co-Creation and Building a Culture of Innovation Through Process Facilitation
How to bring the team together and co-create to move forward?

Often, we are looking forward to solutions and ideas when we meet up and discuss about the problems or challenges faced. What more the leaders who call for the meeting, they are more eager than the team to see the light at the end of the tunnel. The challenge multiplies when the team members are not actively participating in the meeting, as if they are not part of it.

Using right tools and effective processes enable leaders and managers to masterfully facilitate creativity and build a culture of innovation.
In this highly interactive and practical workshop, you will be able to:
Learn how to plan and design a creativity session
Describe the ways to use the whole brain
Explain the process from ideation to solution of a team
Demonstrate the method and techniques used for the process
Apply tools for enhancing the creativity of a team
Implement the process in daily work with your team to increase creativity and solution development
Aloft Kuala Lumpur Sentral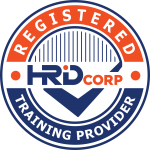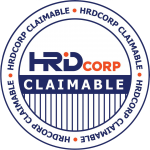 This program is HRD Corp Claimable.
HRD Corp Claimable Course is a dedicated program designed to assist employers in retraining and upskilling their employees in line with their operational and business requirements.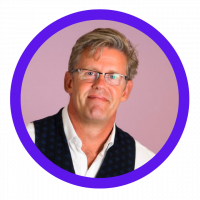 Pepe Nummi has led international and virtual teams since 1990 and worked as a facilitator since 1998. Pepe is a facilitation trailblazer and is one of the founders of the company Grape People, which focuses on facilitation training and services for businesses around the world and served as the inaugural chairman of the Finnish Association of Facilitators.
On top of all of this, Pepe is the developer of the 'idealogue' method, and is the author of The Handbook on Facilitation, The Handbook of Virtual Facilitation, and Beyond Brainstorming – Idealogue.  Over the course of his long career, he has provided facilitation services in over 20 countries, and has also trained over 15,000 facilitators.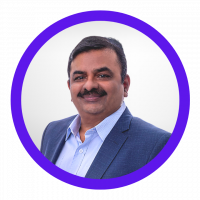 Captain Dr Shan Moorthi CPF, IAC-CC™
Shan is an International Trainer, Certified Facilitator, and an Executive Coach. Over the past 20 years, he has trained, facilitated workshops, and coached participants across the Asian region. He is the CEO & Founder of Teamcoach International, a Learning & Development solutions provider that has facilitated workshops and learning sessions for Organisations from various industries in over 12 Countries.
Shan is the author of 'Coaching with R.E.S.P.E.C.T' Shan was the Founding President of the Malaysian Association of Facilitators and was Global President for the International Association Coaching for the term 2020 – 2021.