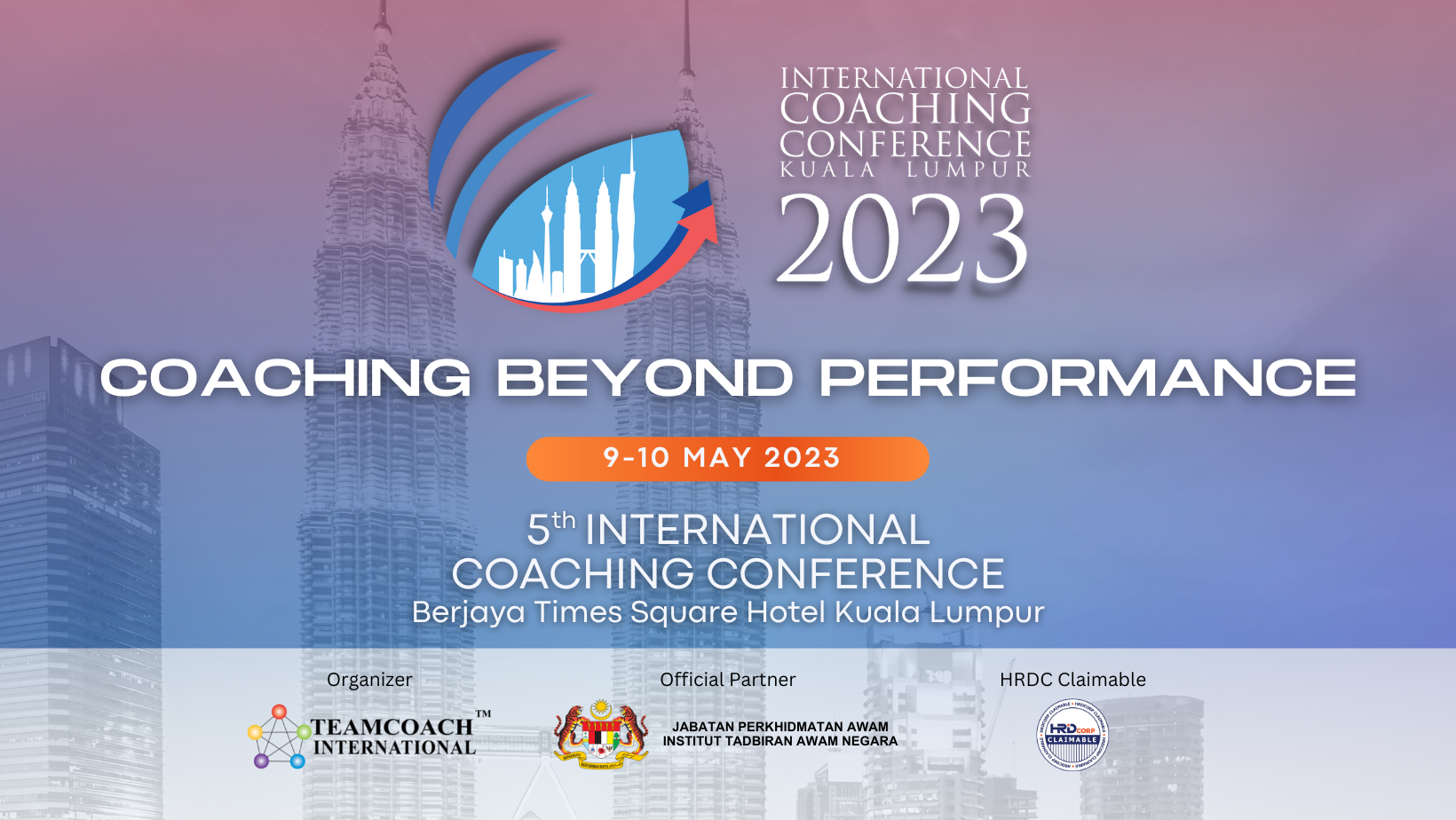 International
Coaching Conference
Kuala Lumpur (ICCKL)
Is poised to offer a stimulating exchange of information and discussions about the future of coaching in the rapidly changing  landscape including disruptive technology. The conference serves as a platform for coaching professionals to learn about trends and innovations that are taking place in the coaching industry and become more future ready.
Welcome to the inaugural International Coaching Conference Kuala Lumpur to be hosted at Berjaya Times Square Hotel, Kuala Lumpur on 9 & 10, May, 2023.
This is a chance to connect with like-minded individuals in the coaching industry and gain insights into the techniques, approaches, and mindset necessary for success in today's rapidly changing business landscape.
Attendees will have a rare opportunity to learn from top business leaders and entrepreneurs, acquiring the skills and strategies essential for personal and organizational achievement. Embrace this chance to transform your coaching practice and elevate your success.
INTERNATIONAL COACHING CONFERENCE
KUALA LUMPUR 2023
Click on the speaker for more information
Facilitating Growth: The Power of Facilitative Leadership.
Coaching Beyond Performance – INTAN's Journey with The Malaysian Public Sector.
Coach the Person; Touch the Heart.
Coaching At Crossroads; Digging deeper into the science of the art of Coaching with Applied
Neuroscience to understand "human performance".
Breakthrough as a Visually Impaired Coach.
Empowering Educators: The Impact of Coaching.
Developing a Coaching Culture, Beyond Performance.
The 5 A's of Transformational Coaching Beyond Performance Metrics.
"Elevate your coaching skills and stay ahead of the curve at the International Coaching Conference Kuala Lumpur, where top leaders and entrepreneurs will share their insights and strategies for success in a rapidly changing world."
Berjaya Times Square Hotel, Kuala Lumpur
GOVERNMENT OFFICIAL
& Public Service
Pegawai Kerajaan & Penjawat Awam