About Teamcoach International
Teamcoach International is committed to becoming the preferred training and coaching partner to help organizations and individuals improve leadership and team qualities that supports their human capability development initiatives towards achieving sustained excellence. Specializing in leadership and team related facilitation, training and coaching services for more than 18 years, we are passionate about helping organizations and individuals achieve exceptional level of inspired performance that are results driven.
Teamcoach International's custom-designed programs are unique, interactive, engaging, effective and fun. All our programs are participant-centric, which sets things in motion for transformational change. Our programs have been delivered in Malaysia and numerous countries including Indonesia, Thailand, Brunei, Bangladesh, Singapore, Sri Lanka and Switzerland.
Our Purpose and Principles
We at Teamcoach International exist to inspire and facilitate learning with purpose and passion. Through carefully designed programs, we strive to deliver to the best of our ability guided by our F.I.R.S.T principles
Is the heart of all our programs. We strive in inspiring the heart and aspiring the performance of our participants for lasting results.
To adhere to high standards of conduct and ethical practices.
What sets us apart is the way we work in partnership with our clients through mutual respect, courtesy, honest and open communication, professionalism and sensitivity to diversity.
To continuously innovate our services to provide value-added benefits that ensures client satisfaction and long term relationship.
Being trustworthy by meeting and delivering our commitments to all our clients.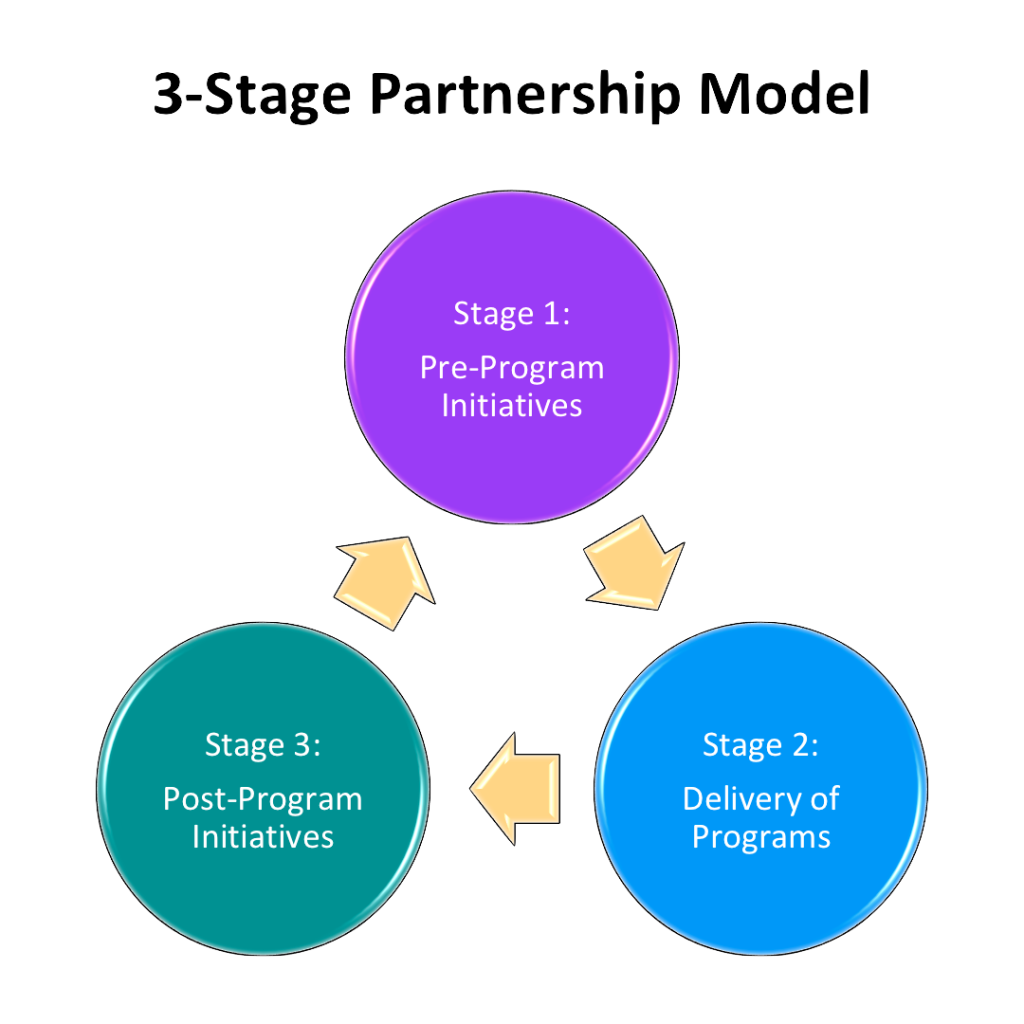 Leading With Purpose and Passion
Teamcoach International specializes in customized client-centric programs that are built around our client needs based on our 3-Stage Partnership Model.

Stage 1: Pre-Program Initiatives
An initial meeting with client organization will be arranged to identify training needs. Understanding client's desired learning outcome is the key here.

Based on the client brief developed, a custom-designed program proposal will be prepared. Client feedback will be sought , changes (if any) made accordingly to create a finalized program content.

Stage 2: Delivery of Program
To adhere to high standards of conduct and ethical practices. In order to achieve effective transfer of learning, our approach is based on an adult-centric learner-centred cycle of learning. This involves and capitalises on the adult learner's desire for active participation in and responsibility for their learning.

To generate high impact and meaningful results, training programs are delivered using of adult-learning based tools that engages the participants and stimulates self-directed responsibility for their learning. The wide array of blended learning tools used are:

• Interactive short lectures
• Self and Team assessment tools
• Experiential indoor learning activities
• Experiential outdoor learning activities
• Group discussion and presentation
• Role play
• Multi-media presentation and review
• Case Studies
• Scenario Thinking
• Leadership and Coaching labs
• In role assignments

Stage 3: Post-Program Initiatives
The program effectiveness will be measured using qualitative tools such as observations and informal discussions during sessions and quantitative tools such as evaluation forms. A precise and concise report will be prepared highlighting some key findings and suggestions for further capability development initiatives. Included in this report will be the post-training action plans by the participants (if any).
An R.O.I study can be conducted if applicable.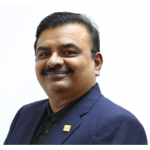 Captain (RTD) M.Shanmugam
Shan is an International Trainer, Facilitator and Coach
Shan is the Founder and CEO of Teamcoach International, a regional Learning and Development solution provider. He is an International Coach, Facilitator and Trainer. Over the past 20 years he has facilitated workshops and learning sessions to develop Leaders and Coaches across the region. Shan has also developed a framework for developing a Coaching culture in Organisations.
He is a Certified Masteries Coach (IAC), Certified Facilitator, John Maxwell Coach, Speaker and Trainer, Certified Professional Facilitator (Int'l Assoc. of Facilitators), Certified Solution Focused Coach, Certified Executive Coach, and Int'l Assoc. of Coaching Masteries Practitioner. He is the author of the book "Coaching with R.E.S.P.E.C.T". He is also the designer of 'Leading with Purpose and Passion', a Leadership development framework
Shan is the current Global President of the International Association of Coaching (2020-2021)
Academic Qualification
Master degree in Human Resource Management from University of Canberra, Australia
PhD Candidate: Area of Research 'Impact of Leadership Coaching'
Professional Certifications
Certified Masteries Coach (International Association of Coaching)
John C. Maxwell Certified Coach, Teacher and Speaker
Certified Professional Facilitator (International Association of Facilitators)
Certified Facilitator (FINNEC, Finland)
Certified Solution Focused Coach – Canadian Council for Professional Certification (CSFC-CCPC)
International Association of Coaching (IAC) Masteries Practitioner.
Certified Performance Coach (University of Ballarat, Australia)
Certified Executive Coach (UMCCed)
Senior LPI Licensed Consultant and LPI Licensed Life Coach
Certificate IV Training & Assessment (Australian Institute of Management)
Approved Trainer by the Malaysian Human Resource Development Fund (HRDF –PSMB)
Qualified Training and Development Officer (MAF)
Professional Associations
Member, International Association of Coaching
Founding Member, European Mentoring & Coaching Council (EMCC) Asia Pacific Region
Affiliate member, Institute of Coaching at McLean Hospital, a Harvard Medical School Affiliate
Founding President/Advisor Malaysian Association of Facilitators
Founding President, International Association of Coaching, Malaysia Chapter
Member, Malaysian Institute of Management